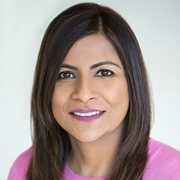 Maheen Baqai, Realtor®
Reach out to me if there's anything that I can do to help you buy, sell or rent a property. I'll help you find the right home, negotiate prices, manage the paperwork, and make sure you're 100% satisfied with your transaction.
"I am passionate about real estate and would be honored to work with you." -Maheen Baqai
Testimonials
"She Helped Me Find and Buy My House!"Maheen Baqai is a professional real estate agent who understands the needs of her customers and suggests houses that are ideally suited for their needs. She helped me find and buy my house in spite of my various restrictions in less than 8 weeks under a sharp deadline. I needed a Vaastu appropriate house for a multigenerational family in a predetermined school zone and a decent budget within a week of when school started. Her flexibility, attention to detail, ability to negotiate and knowledge of the market make her an ideal agent to have working on your behalf.
Varsha Grogan
"I Would Highly Recommend Her!"We were very happy with our realtor Maheen Baqai. She provided us outstanding advice on how to prepare our home for sale. She had beautifully illustrated advertising in place and promptly returned all phone calls. Having the largest and most expensive house in the neighborhood made it a challenging sale but she worked hard, illustrated a great understanding of contract details, negotiation etiquette and documentation. I would highly recommend her for any buyer or seller transaction in real estate world. We really appreciate everything she did for us and would hope to do business with her in the future as well.
Farheen Yousuf and Faisal Syed