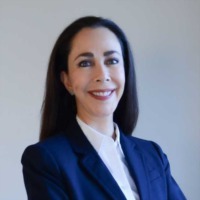 Alex Bunt, Realtor®
Alex was born in Mexico City and graduated from Universidad Anahuac with a Bachelor's in Business Administration. She worked in the tourism industry for many years, honing her customer service and sales skills. A business opportunity brought Alex to Texas in 1998, as Director of Business Development for DialMex. DialMex was an international telecom company that was ranked by Entrepreneur Magazine and D&B as the 11th fastest growing business in the US in 2002. Alex was integral to the success of DialMex, growing it from a startup to a multimillion-dollar business. Alex's passion for client services and sales led her to become a Real Estate agent in Austin in 2013. She served the Austin market for five years before she moved back to Mexico. In her time in Mexico, she worked closely with many clients, facilitating their international Real Estate investments in Austin and Central Texas. Alex is back in Texas and ready to help with all your Real Estate needs in McAllen and Austin as well as international US-Mexico transactions.
__________________________________________________________________________________________________________________
Originaria de la Ciudad de México, Alex se graduó de la Universidad Anáhuac como Licenciada en Administración de Empresas. Alex es 100% bilingüe (Español - Inglés). Trabajó por muchos años en la Industria del Turismo y en el área de venta y administración de bienes raíces en Cancún y Ciudad de México. Alex llegó a McAllen, Texas en 1998 incorporándose como Directora de Desarrollo de Negocios en DialMex LLC,  compañía internacional de telecomunicaciones que en el 2002 fue nombrada por la revista Dun & Bradstreet (D&B) como la empresa #11 en cuanto a mayor velocidad de crecimiento en Estados Unidos. Alex fue esencial para convertir a DialMex en una empresa multimillonaria.  En el 2012 Alex se mudo a Austin y su experiencia como inversionista en bienes raíces, su interés por las ventas y el servicio al cliente la llevaron a obtener su licencia de agente de bienes raíces.  Después de cinco años como corredora de bienes raíces en Austin, Alex regresó a Ciudad de México, donde trabajó con varios clientes, asesorando y facilitando la compra de bienes raíces en Texas. Alex está nuevamente viviendo en McAllen, Texas, lista para ayudar con todas sus necesidades de bienes raíces con oficinas en McAllen y Austin, incluyendo transacciones internacionales (México-EEUU).